Join our team as a Back End Developer
What we do:
Hey, we are Switchplane, an award-winning custom software agency based across the South East. We'll be 18 years old this year!
Our clients love us… why? Well, we solve problems for them and their businesses. Everything we build is custom-made to give clients what they want.
This could range from a custom ecommerce platform for digital products to a workshop fleet management app for a luxury motorhome hire company.
That's not all - we have two internal Saas projects we are building from scratch for you to get involved in.
We work in an Agile environment, iteratively developing software over the longer term.
As a team, we actually like each other and get on. Switchplane gives you the opportunity to explore areas that you are interested in or passionate about. What we have found is that these areas usually benefit the business too.
What we use:
Environment:
Docker
AWS - S3, ECS, Lambda, SQS and others
Web Stack:
PHP (modern, the right way)
Javascript
MySQL
App Stack:
Useful Things to Know About:
DevOps
Grunt, Composer, etc
Git
Useful Skills to Have:
Test Driven Development
Code Review Processes
Don't worry if you are not a guru in all areas. It's better that you are exceptional in a few and can demonstrate your ability to learn rather than being below average across the board. We'll train you.
What we don't do:
We don't produce Wordpress front end websites, they are boring.
We don't do all nighters, cramming, or other agency bullshit.
What we are looking for:
A full time back end web developer to join the Switchplane family and to work on all of our clients' web software and app development projects.
You will be a team player, and be able to communicate with different people. That could be other devs, operations team, marketing team, or clients.
About you:
Experience:
Ideally, you should have at least 2 years' experience within an agency or an in-house team.
Experience in working in an Agile environment would be beneficial but is not essential.
Strategic & Communication Skills:
You enjoy solving problems. Actually, you love solving problems.
You write clearly and concisely and are comfortable on video calls with colleagues and clients.
Mindset:
You have a growth mindset
You understand continuous improvement principles
You're not afraid to fail
Salary & Perks:
Salary is depending on experience and ability ranging from £30k-£40k.
You will have 24 days' annual leave in addition to bank holidays.
We have flexible working hours and have recently transitioned to fully remote. But if you live locally to Eastbourne and can't work from home, we have coworking space available that some of our employees use.
Perks
2 hours of CPD given every sprint for your passion projects or continuous learning.
Opportunity to grow into a more senior role.
Post-pandemic, we will organise team meetups and lunch out once per month.
We offset our carbon footprint as a company, because we care about the planet.
Attend our Summer BBQ and Christmas party day out!
What's the best thing about working for Switchplane?
We asked our Head of Marketing Garry to answer this question. He said:
"Switchplane gives you autonomy to work without anyone breathing down your neck. They invest in their staff, and care about them. The company does not work from the top down. The directors do not decide everything.

"Staff are encouraged to share, challenge, and work together well."
Want to join us?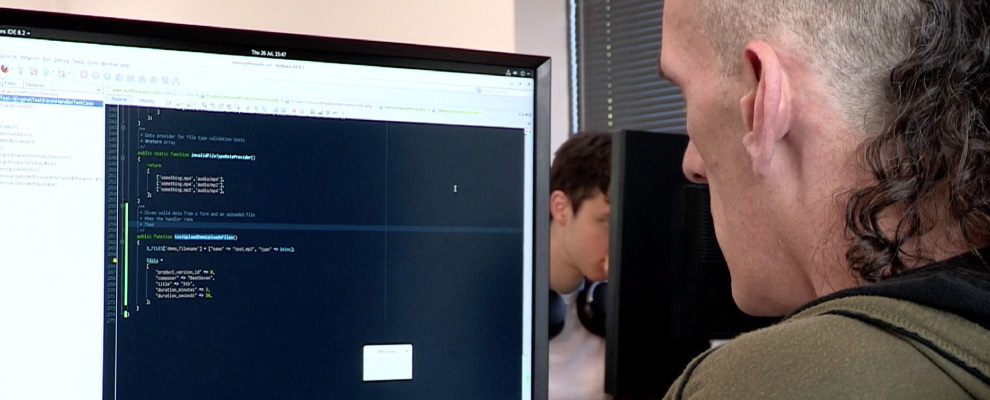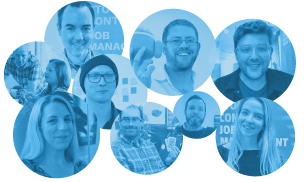 Hey! We are Switchplane and we help businesses save time and money by building them custom software. This can be anything from a job management portal to a complex ecommerce solution. Want to find out more?
About Switchplane