Join our team as a Growth Marketing Executive! (Remote/Hybrid position)
We are looking for a full time marketing professional ready for the next step in their career to join the Switchplane family and help us drive business growth.
Who the hell are Switchplane?
We are a 19-year-old custom software engineering firm based in sunny Eastbourne. What started as a family business is now one of the most dominant tech firms in the area.
We work with great clients across the UK. We custom-build software to make their businesses more efficient. And they love us for it. It could be a custom CRM, a live data platform, or e-commerce software. Recent work and case studies are here.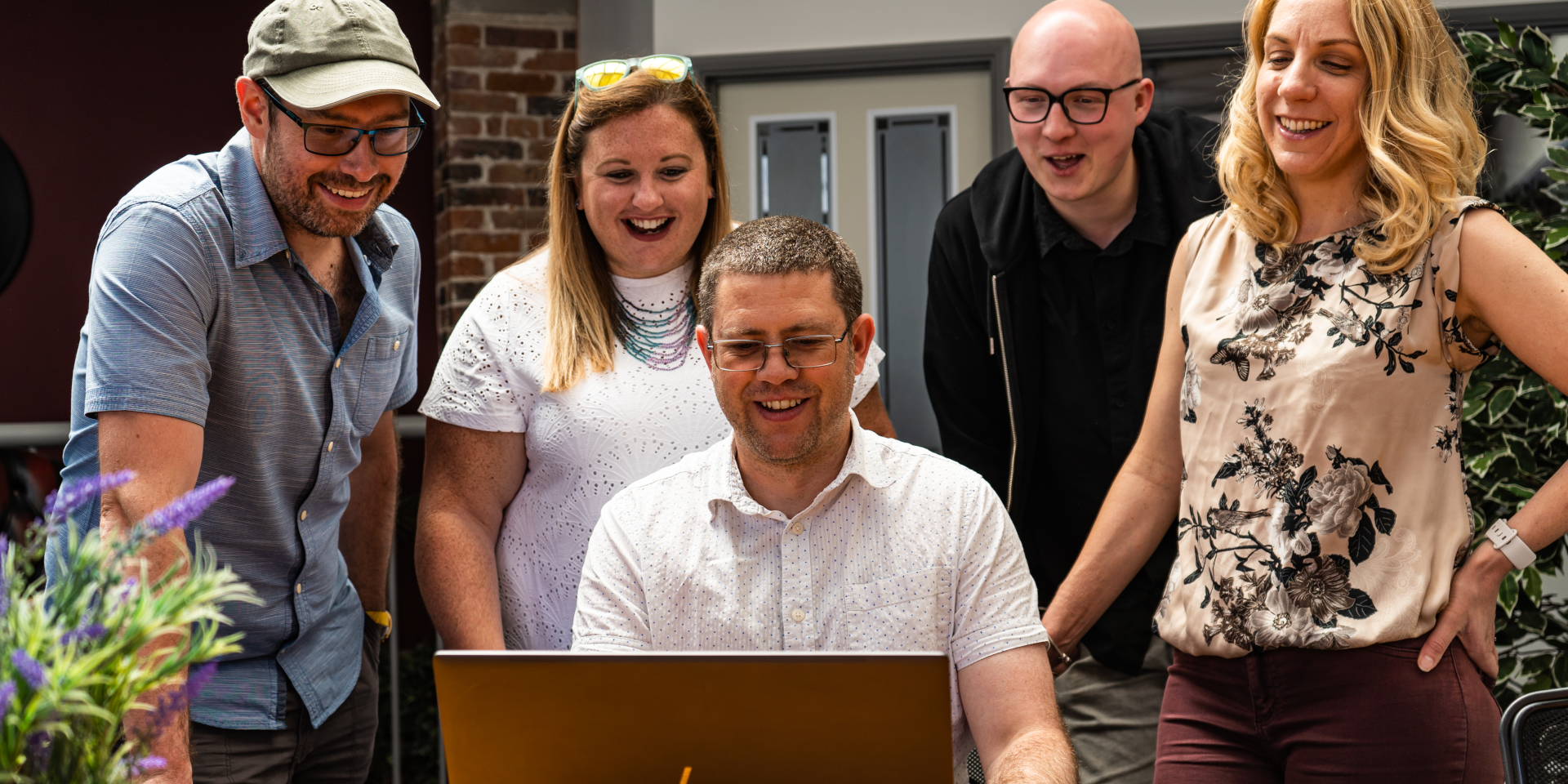 That's not all folks
We recently launched our own SaaS product for the healthcare industry. It's called Julia, and you can work on internal projects like this as well as custom software marketing.
As Switchplane's Growth Marketing Executive, you can get your teeth stuck into two meaty (or plant-based) projects. Switchplane is a unique opportunity for a marketing professional that allows you to work in both B2B (marketing custom software services to different specialist industries) and B2C (with our healthcare SaaS product).
More about the role
You'll report to our Chief Operating Officer, and be responsible for executing and optimising marketing campaigns across multiple platforms. You will own all of Switchplane's marketing channels and deliver the marketing strategy that supports the overarching business goals for Switchplane's custom software offering (B2B), and SaaS product Julia Can Help (B2C). The role also involves working with the operations team to pursue sales leads generated by this marketing activity and ensure they are taken to completion. All of this will ultimately result in the growth of our customer base.
Key responsibilities
Ensure delivery of the marketing strategy and roadmap for Switchplane and Julia Can Help.
Ensure our marketing campaigns engage and convert each of our identified target audiences.
Create and manage SEO/SEM, email, social media and/or display advertising campaigns, collaborating with other team members where needed (including our graphic designer).
Use data to monitor the effectiveness of campaigns and optimise our approach.
For Julia Can Help, act as the voice of the customer, providing feedback to improve functionality and highlight opportunities for future product development.
Manage the editorial calendar for both Switchplane and Julia Can Help, working with other team members to ensure communications are coordinated, efficient and utilise an appropriate tone of voice.
Take ownership of specific marketing platforms such as Customer.io.
Create sales opportunities, and pursue them through the sales funnel.
Where appropriate, prepare proposals, and written responses to tenders, and prepare and deliver pitch presentations.
Attend networking events and exhibitions.
Deliver ad-hoc social media marketing services for Switchplane clients, such as Facebook ads.
Requirements
At least 2 years of generalist marketing experience, with a track record of devising creative and successful campaigns.
Working knowledge of social media advertising tools, such as Facebook and Twitter ads.
A diverse understanding of social media platforms and their relevance for differing campaigns.
Experience of publishing a range of written content with a modern and engaging tone of voice.
A strong analytical and data-driven background, with experience using Google Analytics.
A strong ability to communicate and build rapport with clients and other external stakeholders, ideally in a sales/networking situation.
Be able to attend meetings and events in person, particularly those local to Eastbourne (may require some travel to events/meetings in other parts of the UK).
Desirable experience
Working in a growth marketing role for at least 1 year.
Project and product development.
Working knowledge of Agile methodologies.
Use of Customer.io or similar automated marketing software.
Use of Notion or similar project management tools.
Experience in tech industry marketing.
Salary & Perks:
Salary is depending on experience and ability ranging from £25-30k per annum.
You will have 24 days' annual leave plus bank holidays. We have flexible working hours and since the pandemic have become a remote company. If you live in Eastbourne, we have coworking space available that some of our employees use.
Perks
2 hours of CPD given every sprint for your passion projects or continuous learning.
Access to 24/7 GP, health, and wellbeing support - through the BHSF Connect app.
Opportunity for community engagement through our digital community network, Chalk - supporting young people to progress in the digital industry.
Access to Eastbourne's brand new coworking space, FOUNDRY (comes with free coffee!)
Regular team meetups and get-togethers in Eastbourne.
We offset our carbon footprint as a company because we care about the planet.
Childcare vouchers
Company pension scheme
What's it like to work for us?
At Switchplane, everyone is welcome. We are committed to supporting inclusion, equity and diversity in abilities, orientation, ethnicity, class, faith and gender.
We are a small team of 14 who solve problems for clients. We turn away clients who don't "fit". There's no agency bullshit, and believe it or not, staff actually like each other. We don't do all-nighters.
It sounds cheesy, but our company values are important to us and impact our daily decisions. You can find them here, to help you decide if we are the right fit for you.
Lewis, one of our devs and Project Champions, said:
"Switchplane gives you autonomy to work without anyone breathing down your neck. They invest in their staff, and care about them. The company does not work from the top down. The directors do not decide everything.

"Staff share, challenge, and work together well."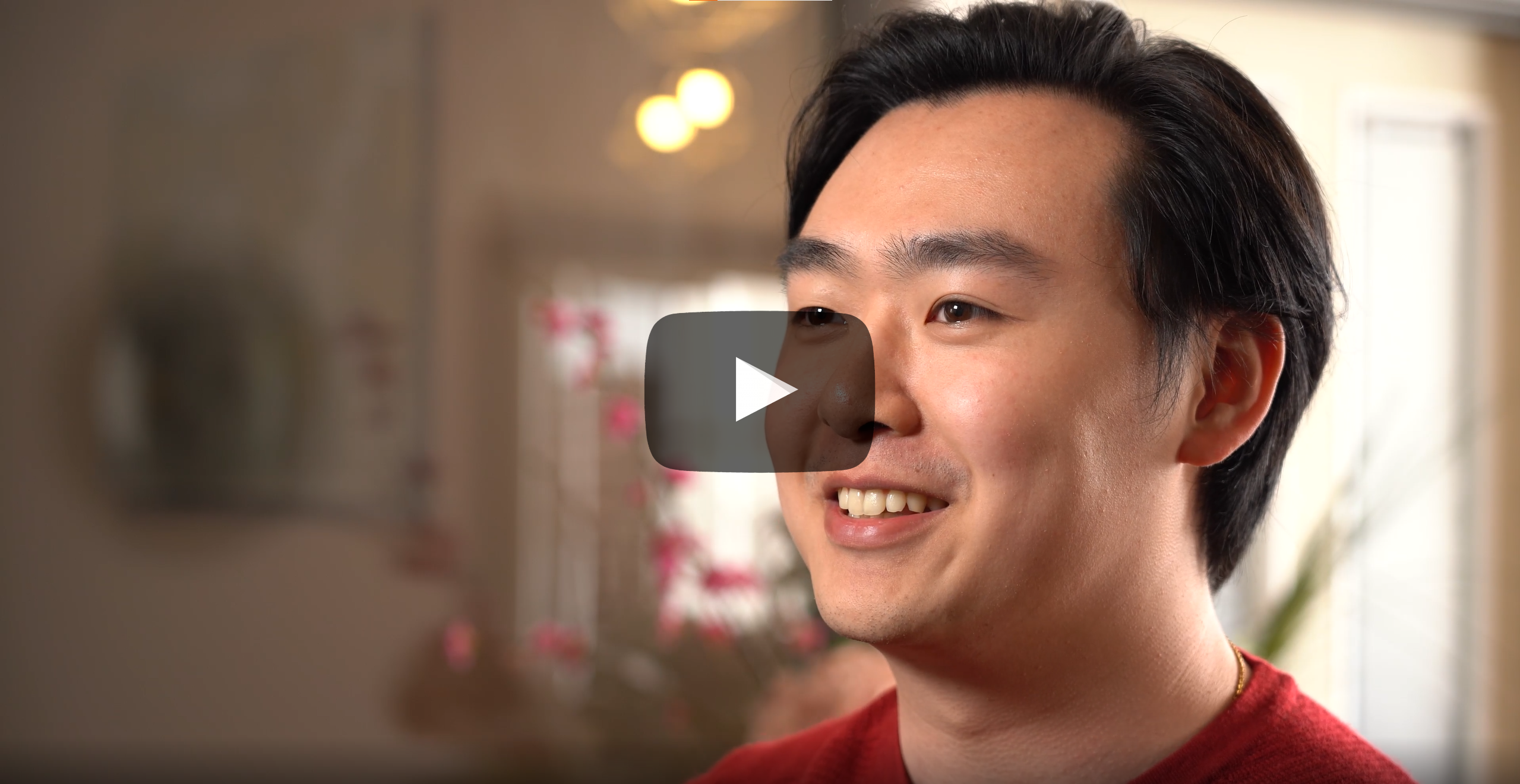 Want to join us?
Please send us your CV, and an answer to this question - which of our company values do you most identify with?
Email: jobs@switchplane.com
When you apply, you'll be asked about any adjustments you might need to support the recruitment process. Let us know and we'll be sure to discuss it with you. We're working hard to remove bias and barriers for our people and our candidates.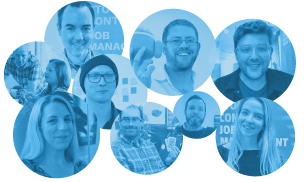 Hey! We are Switchplane and we help businesses save time and money by building them custom software. This can be anything from a job management portal to a complex ecommerce solution. Want to find out more?
About Switchplane