Your free Digital Health Check!
We often talk about 'Total Digital Transformation' at Switchplane. This is how we target all areas of a business using digital technology to achieve the transformation of profit, market share, and value.
To get your business into excellent digital shape for 2019, we are offering a free no-obligation consultation to look at how you can increase your revenue, lower costs, and improve your conversion rates, thereby increasing your profits. You'll come away from your Digital Health Check with long and short term actions to form a digital roadmap for your business, having reviewed your key business processes.
Is your website giving customers nightmares?
If you are interested in seeing how your business could be transformed, get in touch with us to arrange your free Digital Health Check!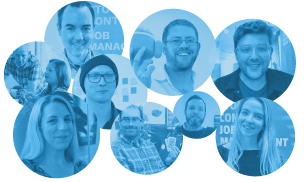 Hey! We are Switchplane and we help businesses save time and money by building them custom software. This can be anything from a job management portal to a complex ecommerce solution. Want to find out more?
About Switchplane