Corona Consulting - A Case Study
In Spring 2019, Ken Walker at Corona Consulting approached us for a new website build, after having had some time away from the business and working abroad.
Switchplane had completed a first website build for Corona Consulting back in 2010, but our client wanted to bring the website up to date with a bigger, brighter, and more modern look to promote his specialist services to the insurance industry. Having worked in the industry for over 40 years, Ken had a clear vision of the content he wanted to promote to a specific target market.
The key goals Switchplane were tasked with were:
Update the logo and branding
Modernise the website with a brighter, dynamic look
Ensure experience and industry knowledge are shown off
Goal 1: Update the logo and branding
Our client had completed some market research and had an idea of competitor website designs that he liked and disliked, which gave our design team a defined brief to work with: a blue/silver/gold colour scheme, with movement, good icons and visuals, and an improved version of the sunrise shape around the C of Corona in the logo.
Our graphics designer took this brief and worked on some refreshed branding concepts, focused around the new look for the sunrise C, which would be used throughout the site. We created a series of transport-related icons and a matching animated video to be used on the website, and following the new brand colours.
Consistent with the finalised branding, we also updated the business card design and created a flyer for distribution at events.
Goal 2: Modernise the website with a brighter, dynamic look
As a first step, our front end developer looked at the content our client had provided and created a structural wireframe of how the website would function, enabling the client to see how this would be displayed. It also enabled us to work out where additional content was needed, and where it would be necessary to tweak content for consistency across the site.
Moving on from this, our graphics designer added his branding to the planned structure, so the site could be aesthetically visualised and amended before the developers began the custom-designed build for the site. There were some small changes to be made at this stage to enable the text and visual content to stand out at its best, but the process enabled these tweaks to come to light before code-level changes were needed.
The final step was to mark up the design and make the website come to life, with the animated video, moving text, and hover features.
Goal 3: Ensure experience and industry knowledge are shown off
Aside from the visual website and print design work we completed as a point of reference for new clients, we also proposed a one-day tailored workshop with our Digital Marketing Manager, Garry, to provide Ken with some bespoke Twitter and LinkedIn training. Garry covered best practices, how often to post, what activities to focus on, and appropriate content to post. Together they ensured that the social media profiles were set up correctly and that our client had a plan moving forward. We also provided a how-to guide of publishing a website blog, so that Ken could manage his marketing independently in the long term.
End result:
Our work with Corona Consulting resulted in a fresh, modern, and newly-rebranded website consistent with the accompanying printed documentation, which acts as a reference point for new clients. Our client also went away with an improved knowledge of social media and a marketing strategy to promote Corona Consulting in the future.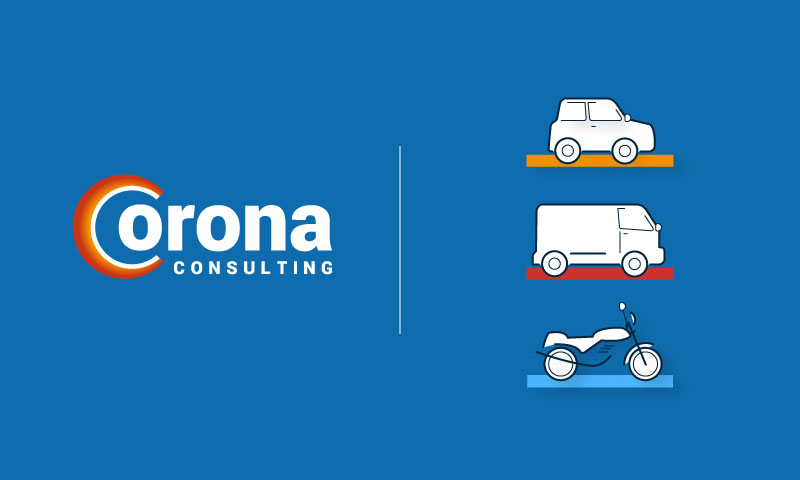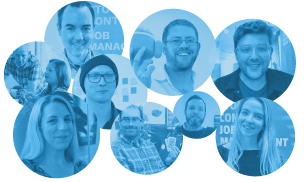 Hey! We are Switchplane and we help businesses save time and money by building them custom software. This can be anything from a job management portal to a complex ecommerce solution. Want to find out more?
About Switchplane