The Switchplane core values
Our workforce and our approach to work itself has grown so much in the 18 years we have operated. With all this change it would be easy to lose sight of who we now are. This is where our core values come in - they act as anchor holding us true to our origins, and guiding us into our future.
Core Values sum up the characteristics of a business. They're a set of keywords that, in the opinion of you and your stakeholders (colleagues, customers, investors - the more input the better) describe the culture, priorities and the work ethic of your business. They can be used to guide your employer and customer value proposition.
When defining our core values, it was key that they were motivational, but not demanding. We have 10 in total - higher perhaps than the average company, but central to what we do.
Among the 10 we have: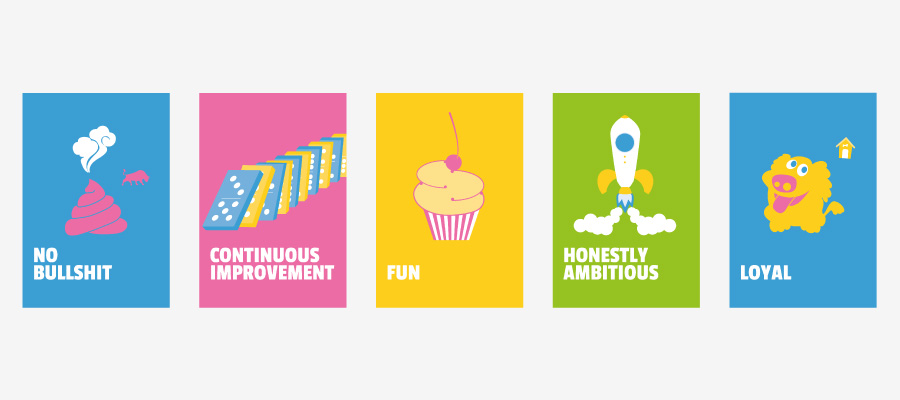 Quality - it may seem generic but for us this is everything. There are many ways you can make something work when writing code, but for us we will always avoid the messy work-around in favour of code that's well-structured and maintainable.
Working Smart - our team endeavour to create smart habits, enabling them to become efficiently effective. We try to find and create tools to help with this. We also believe in delegating to the experts, so everyone can play to their strengths.
Customers as Partners - our preferred way of working with clients is to be a virtual extension of their team; being included on a strategic level to work out how technology can bring their growth plans to fruition. We're not there with all our clients yet, but it definitely enables us to deliver the best results.
Occam's Razor - We work on the philosophy that everything should be kept as simple as possible, but no simpler. The more assumptions you have to make, the more unlikely the explanation. We try to apply this to all areas of development and operations.
Team - The team mindset is very important to us. We have shared goals which we succeed at together, and we believe in challenging authority if it benefits the team.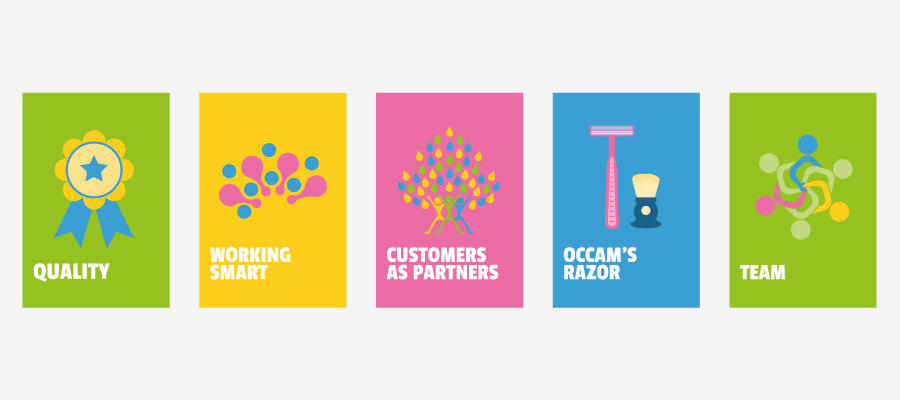 No Bullshit - This value does what it says on the tin - we keep to minimal red-tape, no cramming, and try to avoid arbitrary deadlines.
Continuous Improvement - it's very rare for anything but the simplest project ever to be "finished". With the pace of modern technology, a project can soon become in need of refreshment, and we are keen to have a roadmap of future developments for every client.
Fun - no company wants to be serious all the time, and it has been important to us from the start that we maintain our lighthearted approach to our work day. The cakes and burgers help our cause, but there are other outlets too. Even just down to sharing something funny on our team Slack channel!
Honestly Ambitious - We seek to achieve, without harming others.
Loyal - Loyalty is important to us: we are loyal to the team, to clients, and to suppliers.
Our future is bright and so are our values. Now we must work hard to keep them alive.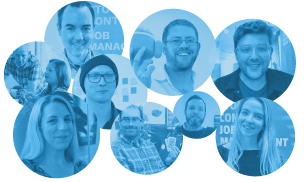 Hey! We are Switchplane and we help businesses save time and money by building them custom software. This can be anything from a job management portal to a complex ecommerce solution. Want to find out more?
About Switchplane