What on Earth is a Sprint?
You'll no doubt have heard our team refer to "Sprints", which we've been using since 2017 to plan our Development team's work. We've now taken things a step further by implementing this way of working within our Operations team too, who have successfully been using this methodology since early 2018. So - let's have a recap of what exactly a Sprint is all about.
A Sprint is simply a two-week period of planned project work. The name comes from a project management methodology known as Agile, originally designed for banking institutions but equally applicable to our industry.
Under the Agile ethos, instead of attempting to plan an entire project, we break it down into manageable chunks called Sprints. We allocate 75% of our working hours to each one. That leaves time for us to cover unexpected issues arising with non-Sprint projects, such as a problem with a client website or some other issue which is too urgent to wait for the next Sprint cycle.
A Sprint is simply a two-week period of planned project work.
Each Sprint is then planned separately. Every fortnight, new tasks are handed over to team members by Project Champions with an allocated timebox from clients' budgets, based on priorities and estimated task length.
Once the Sprint commences, each team member updates daily the time remaining for their own tasks. So, gradually, the hours remaining will fall towards zero. Each team holds a daily Sprint catch-up meeting first thing to check the stats. A graph is produced, known as a "burndown" chart, which shows whether we're on target to complete the tasks by the end of the Sprint. Ideally, it should be a nice sloping line.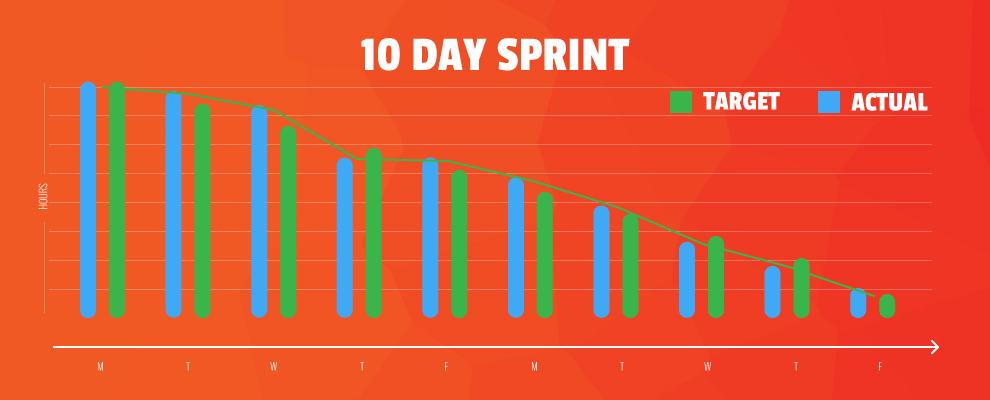 The idea for naming Sprints is our own. We find it lends them a bit of character and takes away the feeling that they are just a repetitive work cycle!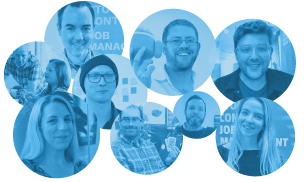 Hey! We are Switchplane and we help businesses save time and money by building them custom software. This can be anything from a job management portal to a complex ecommerce solution. Want to find out more?
About Switchplane