How eco-friendly is your website?
In light of the COP26 Conference in Glasgow, we thought it would be useful to take a look at the environmental impact of our industry, specifically - how eco-friendly is your website?
Now, on the face of it, it might not feel like your internet usage is burning much energy (there's no smoke coming from your screen, usually!). However, the internet does use a lot of electricity from the grid, which doesn't yet use 100% renewable energy sources.
There are three distinct areas of electricity usage to consider:
Servers - the power needed for the computers that store and provide all of the information that the internet uses (you've probably seen images of huge data centres before) - and keeping these cool.
Network - the manufacture and running of the physical infrastructure of the internet.
Devices - the day-to-day running of PCs, laptops, tablets, mobiles, and the manufacture of these.
There are tools available to calculate the impact of your website based on data transmission which can accurately measure and represent kWh per GB and CO2 per kWh, such as Digital Beacon.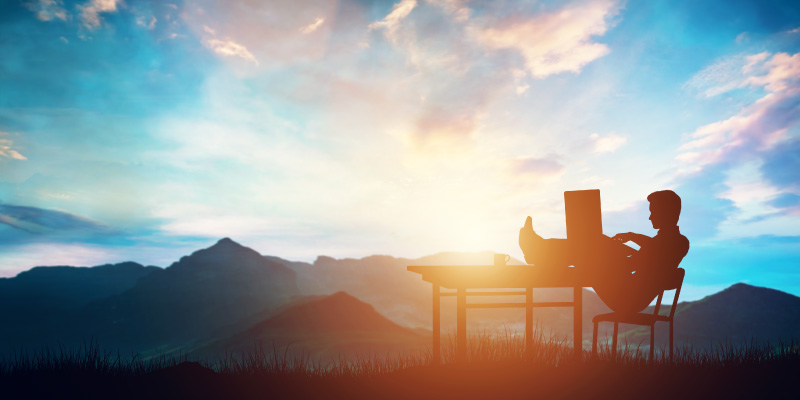 What can I do to improve my digital eco-friendliness?
If your website's environmental score comes out worse than you'd like it to be, there are some small changes you can make to improve the eco-friendliness of your website and your overall digital carbon footprint:
Consider switching to a renewable energy provider for your electricity and your web hosting. You can check if your website is hosted with a green provider here. (This one is green!)
Use dark mode, which reduces energy usage on your devices.
Limit the number of images that feature on each webpage and/or make sure they are compressed. The more images you use and the larger the files, the more data needs to be transferred and the more energy is required.
Opt for SVG or WebP graphics instead of JPEG, PNG and GIFs, and use a compression tool (like TinyPNG).
Lazy load your images, so images only appear on a page as you see them rather than all at once.
Use system fonts that are already preinstalled on most devices, instead of custom fonts.
Cut your CSS deadweight.
Write clean code - tidy and streamlined code is great. If you're using a CMS like WordPress, avoid any plugins that add bloat and try to minimise the server load.
Use a CDN (Content Delivery Network), so your data is always kept closest to your users for every page load.
Use the latest PHP version, which use fewer server resources.
When redesigning a website, consider what value each element brings. What actually deserves or needs to be on the homepage?
Is a carousel of images enhancing the user experience, or is one strong image better? (some research shows users neither like or engage with these).
Does a YouTube video need to be embedded? If a small number of users will watch it, can you link to it instead?
Optimise your SEO. It helps the planet by reducing the number of searches someone will do to find you and the time (and energy) spent loading sites.
Delete files and photos that are no longer useful, as they are stored on servers using energy unnecessarily. This includes apps you don't use.
Use your phone more than your laptop for quick searches - it's more efficient in terms of power usage. If you work in a bright area, consider using a portable solar charger to give your phone its juice.
Extend the lifespan of your devices, thereby reducing the energy used in manufacturing and transporting new goods.
Dim your monitor and shut down instead of using standby mode (standby mode equates to a quarter of all residential energy consumption).
Many of these suggestions are also great for the optimisation of your website generally. For more ideas on how to trim your energy usage, check out the BBC's Smart Guide to Climate Change; it includes some interesting stats, for example, on the CO₂ emissions from the 2017 song Despacito and why you should cut the 'thank you' emails.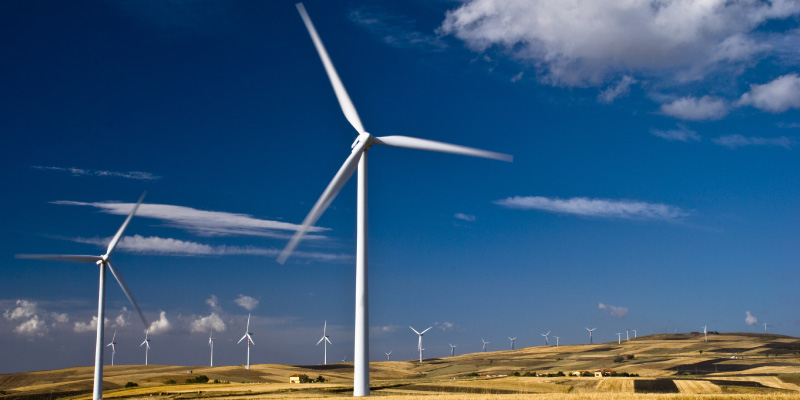 There's some good news.
According to goclimate.com, some of the big-name cloud servers are already 100% green, including Google Cloud and Microsoft Azure.
Amazon AWS is green in a few regions including Europe (Frankfurt) and Europe (Ireland), but they are aiming to power their operations with 100% renewable energy by 2025. They're also looking at their water use for cooling their data centres. See more on AWS's sustainability plans here.
But let's not forget the benefits of the internet; it helps us reduce our carbon footprints in other ways. For example, video calls, which we've all had plenty of experience of during the pandemic, cut down plenty of unnecessary journeys and flights worldwide for face-to-face meetings.
So should you switch off right now?!
No, but we should be mindful of our digital usage, alongside everything else we consider. As responsible digital users of the 21st century, we should take any small steps we can to help reduce our carbon footprints for tomorrow's world.
If you're an existing client and want to talk about how you can make your web systems more energy efficient, have a chat with us at our next meeting.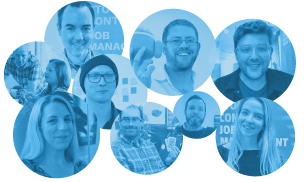 Hey! We are Switchplane and we help businesses save time and money by building them custom software. This can be anything from a job management portal to a complex ecommerce solution. Want to find out more?
About Switchplane