Switchplane's Management Team
Joel Fielder

Born September 1978.
Gained a 2:1 in Music and Sound Recording on the prestigious Tonmeister course at the University of Surrey.
Founded Switchplane in 2003 with brother Tom.
Commercially minded, with expertise in software engineering, project management, finance, and marketing communications.
Highly Commended Young Entrepreneur of the Year 2012, Eastbourne Business Awards.
BNI member since 2007.
Accomplished flute player, somewhat less accomplished football player.
Married to Jen, with two children Freddie and Harriet.
Tom Fielder

Born January 1983.
Left college at age 17 to study web design.
Founded Switchplane in 2003 with brother Joel.
Tom has a wide range of technical skills, taking the initial problem then architecturing the solution with high level problem solving by focusing on automation.
Loves to play badminton and football, and plays video games. Has a keen interest in historical maps.
Most exciting thing about working at Switchplane is that tech is constantly changing and the people are great.
Married to Donna, with daughter Eva and son Felix.
Donna Fielder

Born December 1981.
1st degree in Social Psychology at The University of Kent.
Previously Marketing Manager for a Business Psychology Consultancy before then becoming Director of a marketing organisation that specialised in winning awards for businesses.
Loves running, and feeding the birds in her garden. Has a dislike for quizzes.
Joined the Switchplane team as Operations Manager in 2017.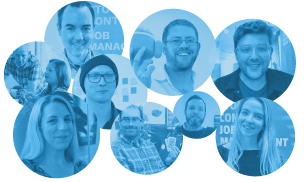 Hey! We are Switchplane and we help businesses save time and money by building them custom software. This can be anything from a job management portal to a complex ecommerce solution. Want to find out more?
About Switchplane