Entrepreneurship and scaling a business: a Switchplane case study
Since 2003, young entrepreneurs and brothers Joel and Tom Fielder, directors of Switchplane Ltd, have faced many of the common challenges which arise from setting up a business from scratch.
Switchplane specialises in building custom software, so as developers neither Joel or Tom were trained in business management. They have successfully overcome many of the challenges that running a company entails by working with a business consultant and learning on the job; most of their knowledge to date has been accumulated from practical experience and seeing other agencies in action. They have found that it is much harder starting up a company from scratch than taking on the role of CEO at a big company!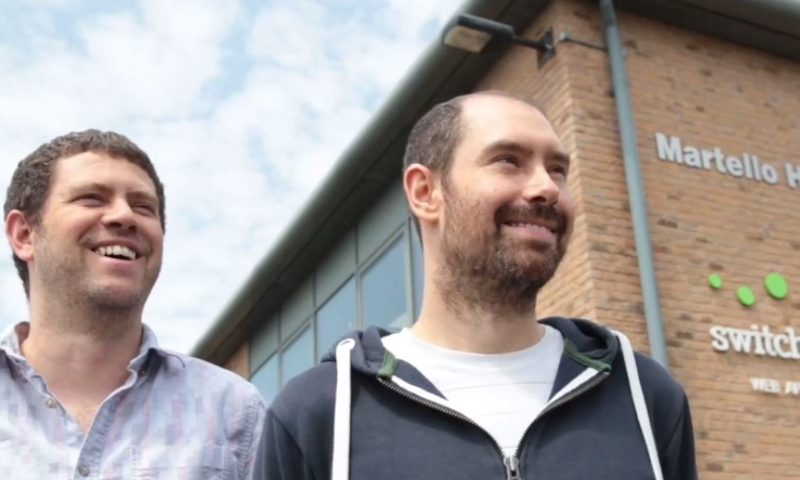 New Clients, No Portfolio?
One of the hardest problems the brothers faced was how to find clients who were willing to pay for work without any portfolio or evidence to prove they could deliver. This is a common problem for a lot of businesses starting out.
After a negative experience of a university deciding to place work with another provider after a lengthy tender process, and many small, unfulfilling projects, a couple of large clients came on board in 2008. The brothers were able to secure office space, cover the rent, and take on a graphic designer, a developer, and an account manager.
Challenge Two: Hiring Staff
Hiring staff then revealed a new challenge in their entrepreneurial journey. Joel and Tom have found that there is always an element of risk with this process, as it is not possible to know in advance if new staff are going to be any good, nor how to deal with problems when they arise - historically, not quick enough!
Recruitment can be a horrible process, with a lot of time sifting through CVs to find the right calibre of candidate, with Developer talent in short supply locally. Every talented young developer thinks they should be working at Google, rather than solving business problems for companies locally.
A Glimpse of Success
Like all classic small businesses, cash flow has been the biggest challenge for Switchplane. For a long time, Joel and Tom were not paid by the company, lacked resources, and did not have the freedom to do what they wanted to do. But by building their reputation, gaining more clients, and finding good staff, they began to glimpse that the business could actually work.
16 Years Later
Nearly 16 years into the business, with 16 staff and a 2018 revenue of £750,000, challenges still arise within the business, particularly when it comes to scaling up. Switchplane has some historical reliance on big customers providing a large proportion of the income, but by taking on a balance of mid-size clients, attaining a managed growth is more realistically foreseeable.
Scaling Up
The most valuable piece of advice Joel could give entrepreneurs at the beginning of their adventure is not to start without a plan. He and Tom did not know what they wanted to achieve, and did not have a clear purpose or vision. Joel has also found it important to be able to sell and deliver the product effectively - something Switchplane has found they are good at, so people want more of the same.
Scaling up a business is another interesting problem to solve; Joel advises not to try and scale the company before you or the business are ready, and not to throw money unnecessarily at marketing campaigns.
Switchplane's clients, small and medium-sized businesses, often come to them experiencing similar issues and questions around scaling. Joel finds he has many conversations about how to streamline processes and integrate systems with his software so that repetitive tasks can be automated and time freed up to focus on growing the business; something Switchplane has implemented into their own business with a custom solution. He strongly believes that technology should be seen less as a cost, but more as an investment into productivity to help with business growth and scaling.
2021 Update
Since this article was originally written in 2019, like most companies around the world, change has been brought about at Switchplane due to the COVID-19 pandemic.
Coming out of the pandemic, the business is stable. Switchplane had already started projects, pre-pandemic, to diversify the business model and not become too dependent on a few large clients. The company is working towards two SaaS (Software as a Service) products to help with this diversification; Julia and Woody, which are both progressing well.
The other major change to Switchplane's business during the pandemic has been a shift to working fully remote. Home-working was a relatively easy shift: the company was already cloud-based, set up with Slack, and well-practiced with video calls. As the pandemic has eased, some of staff are choosing to work together at co-working space, and the team has once again met up in person for burgers.
As Switchplane turns 18 years old, the future looks positive.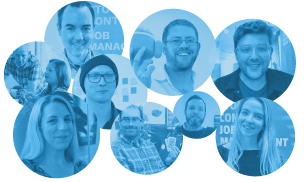 Hey! We are Switchplane and we help businesses save time and money by building them custom software. This can be anything from a job management portal to a complex ecommerce solution. Want to find out more?
About Switchplane