Back to Case Studies
Victor's company has a vast team of professional drivers. They provide transfers for all London airports and major cruise ports. Victor wanted his controllers to manage bookings and drivers from one central location. As the business owner, he also wanted a full overview of activity so he could see where to optimise the business.
We helped Victor by creating a one-stop system that is integral to his entire business. Pre-pandemic, British Airport Transfers carried more than 150,000 passengers each year. Every single journey is booked and delivered using the technology we've built.
Vehicle allocation
Location tracking and management
Reporting
Staff portal
...and more
What could we do for you?
Before Switchplane...
Victor was like you.
Back in 2008, Victor had one controller and one driver doing about 10 journeys a day. The business was still using fax machines to manage bookings. Victor had a vision to grow his company. He needed tech to cut admin time, improve customer service, and increase scalability.
At that time, travellers only had two options: pre-book a minicab or hail a hackney carriage on arrival.
Wanting to provide a better service, Victor set about building Uber ...before Uber existed. But with professional drivers and an office team on hand to help.
So he got in touch with Switchplane.
Working with us
We built what Victor wanted.
We started out by building a clever quoting system. It allows customers to enter any UK address rather than having to choose from a list of postcodes. Non-UK customers could enter landmarks or hotel names to get an accurate journey cost.
We then built an app for drivers to carry in their cars. All communication takes place via the app. Booking clerks can locate every driver and cope better with last-minute bookings.
With these essentials in place, the next step was to start scaling up.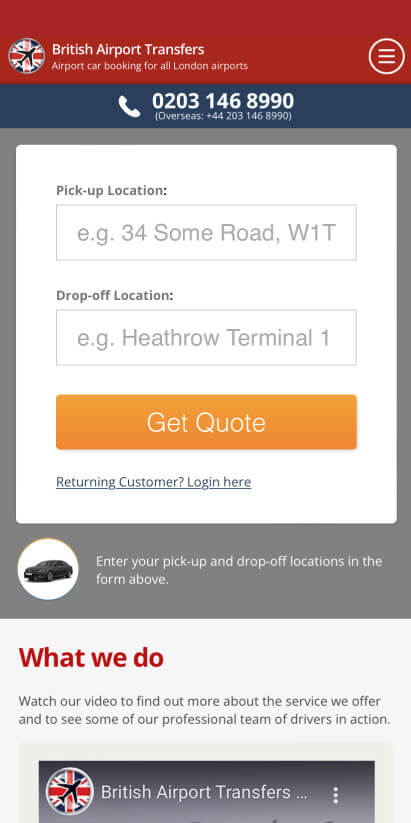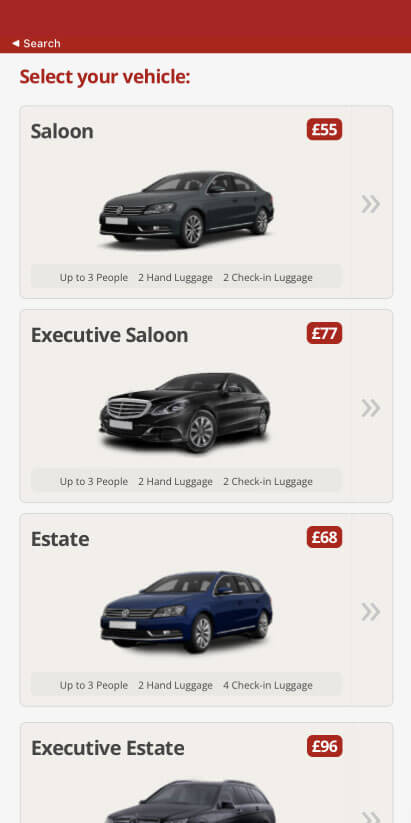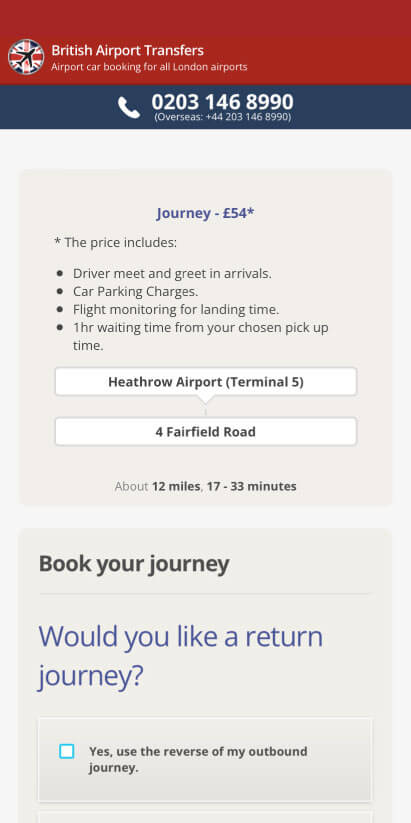 Advanced quotes for customers, managed by an app
To give an excellent customer experience
Professional customer service is key to Victor's business. Managing the journey is in the hands of the customer.
iOS and Android apps allow passengers to get a quote based on their pick-up and drop-off locations. They see their route on a map with estimated journey time and distance: they know they'll be heading to the right place. They can manage stop-off points and the vehicle type to suit their comfort and luggage needs. Customers can see their driver's location in advance, so they know when to head to their hotel reception.
Plus, customers can log into their accounts to make repeat bookings easier.
Resulting in happy, regular customers.
Simple administration for booking clerks
To make staff lives easier
Administrators have everything they need at their fingertips. The comprehensive system allows them to manage phone bookings alongside web bookings. And they can communicate these bookings easily with drivers via an app.
All current driver locations appear on a large screen in the dispatch office. Bookings clerks can assign drivers to their closest pick-ups and handle last-minute bookings.
Plus, there's no concern about what rates a driver will get for a particular job. The system handles all operations.
Frictionless job management from a distance. Manual processing time reduced, more jobs accepted, more money made.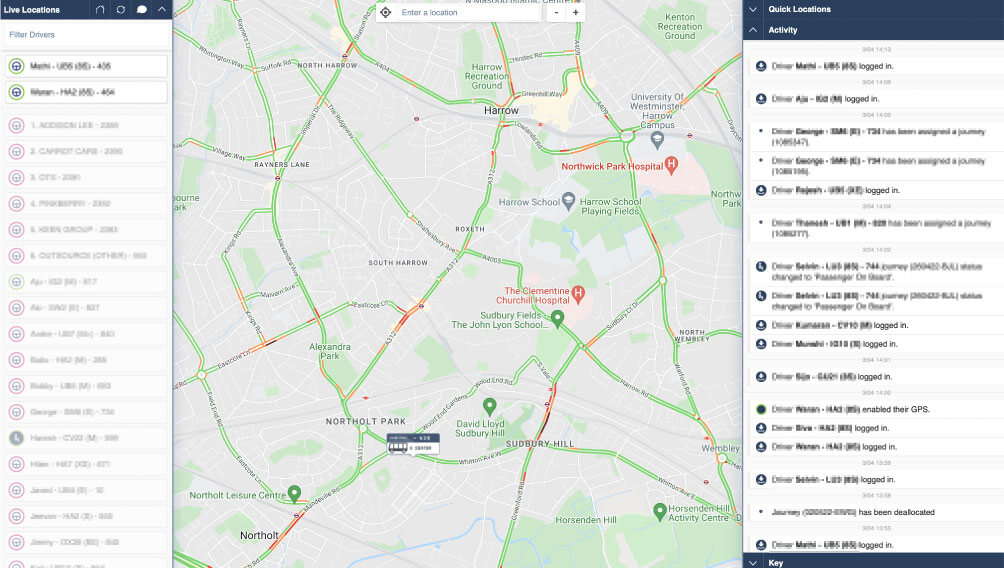 Support for scaling up and reporting
To maximise profits
Growing a business doesn't just happen organically. With the tech in place to support more bookings, attention turned to marketing and promotion.
We have provided support to attract new and retain existing customers. Email campaigns, social media management, search engine optimisation, and conversion rate optimisation.
We've created videos to offer more insight into the company and added Google reviews to the website. We have also run Facebook retargeting ads to great success. An initial trial ad spend of £500 turned into £12,000 of bookings.
Alongside this, reporting is necessary to see the results of this activity. We've put in place reports on repeat customers, mystery shoppers and popular routes. Management teams can see details of revenue. These reports inform decisions on where to invest money.
Full transparency and accountability at a mouse click.
Business management tools
To fine-tune the company operations
Victor has tools available to make tweaks to maximise efficiency and profitability.
He can avoid unnecessary congestion charge costs and manage important locations. He can react to fluctuations in fuel costs. And adjust costs per mile for vehicles and rates for peak and off-peak periods.
Everything Victor needs is available through his custom software.
Now, how can we help you?
Are you like Victor?
If you have remote staff and are looking to scale up your business, have a chat with us to find out how we can help you. Full management and transparency in one central portal could be yours.