Back to Case Studies
Hassan runs ERGO Travel Insurance Services in the UK, which specialises in underwriting travel claims. Since COVID hit, they have diversified their business into other insurance sectors. Hassan needed to reduce overheads and paper-based systems. And have even more visibility on the claims the company underwrites.
We helped Hassan by creating a centralised portal for claims management. Plus we made it easier for claimants to make their claims.
Automated email processing
Management portal
Online customer forms
...and more
What could we do for you?
Before Switchplane...
Hassan was like you.
His business was growing and he had more staff and products to manage. He had responsibility for technology within the company but was also a high-flyer. He was moving up the business towards CEO, with teams to manage and a desire for increased visibility. Custom software was the answer.
Hassan had been working with various alternative solutions. Paper-based claims forms. Outsourced claims handling with little visibility on the day-to-day. A slow system, tricky to expand upon.
He wanted ERGO to stand out from the competition, offering new clients an end-to-end digital solution.
So he got in touch with Switchplane.
Working with us
We built what Hassan wanted.
We worked with Hassan and his teams to create custom software to meet their requirements.
Work kicked off focusing on the most vital areas and those that could provide the quickest return on investment.
We grew and evolved the custom software, taking on board client feedback. This has shaped the software Hassan and his teams are using today.
Purrrfect pet insurance claims
Manual processes became automated
A digital claim form for pet owners, integrated into the client's branded website. Once completed, the vet receives the form for their additions. The software chases the vet and sends all details to a third-party for review. As the underwriters, the ERGO pet team has oversight of the process behind the scenes.
An easy process for the pet owner, vet and underwriter, leaving them feline fine.
Travel insurance, kept on the rails.
To make claims handling a breeze
Rail travellers making a claim enter their details and documents. The software passes this information on to claims handlers for processing.
The software is smart enough to make some decisions based on the information given. This helps keep claims handling costs low for Hassan's business and frees up human time. The humans can then focus on the trickier claims.
Emails to and from claimants sit directly in the custom software platform, so all correspondence is kept in one place alongside the relevant claims.
Behind the scenes, Hassan's teams can see what's going on and can pull off the financial reports they need.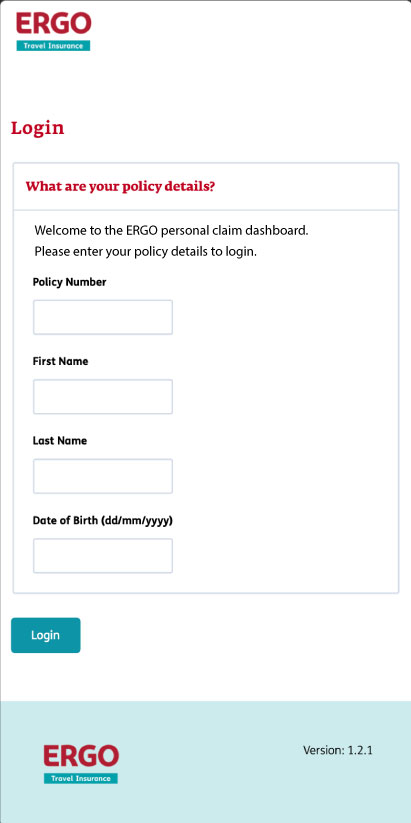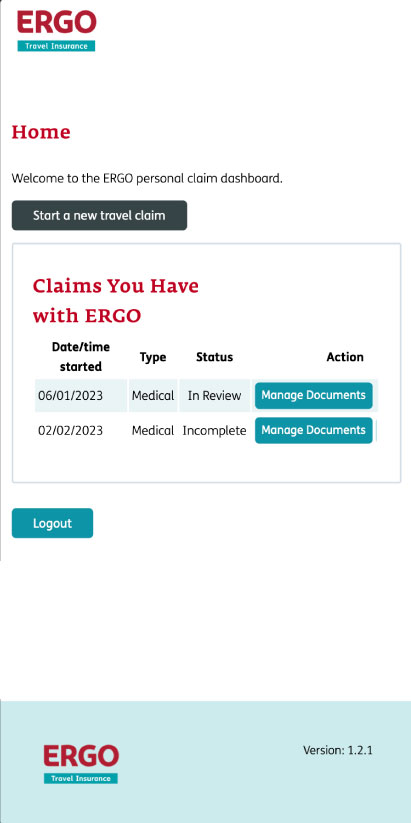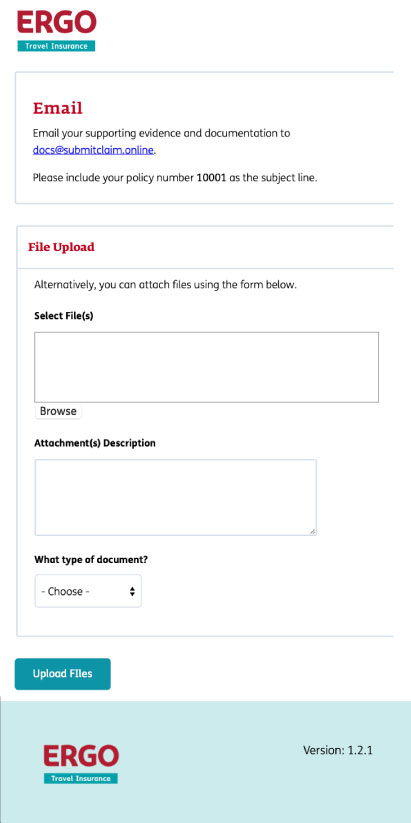 Digital underwriting made easy
To save time across the company
Claims handlers can easily ask the underwriter's opinion in a couple of clicks.
Plans are in place to make the claims form process even more centralised. This will result in more claims processed, more clients, happier claimants, and greater profits.
Now, how can we help you?
Are you like Hassan?
As your outsourced dev team, we can help save you time and effort as a business leader, giving you and your teams the data you need when you need it.