Back to Blog
"Custom software" can seem quite an abstract term: What really is it? How can it help you? What makes it custom? In this article, we share examples of software we've built previously so you can better visualise how software can help different areas of your business.
Custom software is a piece of technology (a web-based platform or mobile app) that has been designed specifically with your company and its workflows in mind. It's not just a few tweaks to something pre-existing, it's built from the ground up to suit you. This means that the software we build is unique to every individual business. When thinking of future features, we try to say "everything is possible", because, well, it is!
But we understand: it's hard to imagine something that you can't see or have no feasibility concept of. So, below, you'll find some examples of various features we've built for clients previously. We've split this into various categories so you can work out what would apply to your industry best.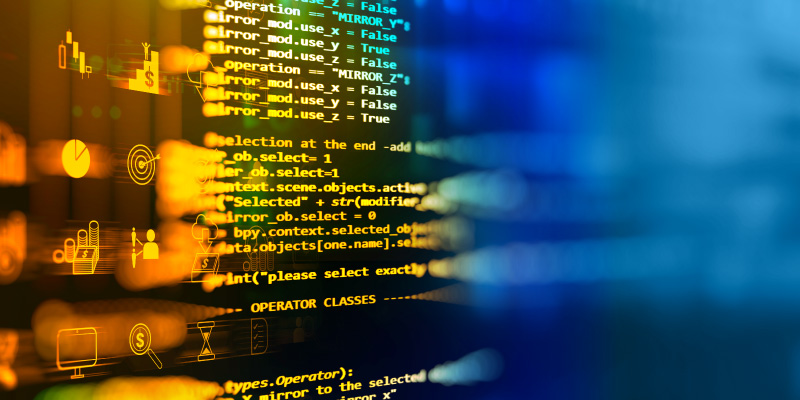 Job Management Software
Job management software is typically used to help teams know what they need to be doing and where they should be at any time - and allow other staff to be able to follow up on this from the office.
It could include anything to do with:
Contracts - setting up contract details for a customer
Job scheduling and logistics - working out who should attend a particular job on what date and how they'll get there
Recording job details - what happened on the job, what work was done, photos of the work completed
Sharing job details with a customer - the customer can automatically receive a copy of work done on-site
Quality control - checking what another member of staff has done on a job and reviewing or recording details
Certification - the production of relevant industry-standard paperwork to certify the work completed
Invoicing - reviewing the work done and sending an invoice to the customer (either manually or automatically)
Reporting - looking at patterns and data on the work completed
To read more about examples of this kind of work, see our case studies on Moody Sewage, Viking Pump Hygienic and British Airport Transfers.
Finance Management Software
Digital automation can take the pain out of finance for business owners. As a company grows, the finance has more and more moving parts to account for, so custom software can reduce the number of manual tasks, freeing up time for more strategic matters.
This type of software can typically:
Make audits smoother, with full audit trails across the sales ledger
Allow management accounts to be produced more quickly
Help teams spend less time on data entry and maintenance
Allow finance teams to report more accurately and submit VAT/GST returns on time.
Ultimately, this can help a company to expand into new territories faster and free up time to spend on strategic matters.
You can read more about two examples here, or see our case studies on Spitfire Audio and Littlewood Fencing.
Ecommerce Software
There are plenty of off-the-shelf ecommerce solutions available if your business has a fairly standardised way of processing orders. However, as soon as you start to introduce unique workflows or have a complicated distribution of products, custom software can really help.
For example, we've worked with:
Apps
Did you know there are hundreds of private, company-specific applications out there, that you wouldn't typically find in the App Store? You don't need to be Jeff Bezos to have an app for your own company.
Company-specific apps we've built typically focus on various areas of a business where it would be impractical to sit down at a desktop computer. They gather information needed for other members of staff to process back in the office.
These include:
Workshop tasks apps for motorhome maintenance
Driver companion apps for taxi drivers to find out where they need to go
Warehouse apps to scan products and manage incoming and outgoing stock
Job apps for lift maintenance and sewage tankering
We can also create custom public-facing apps, such as our work with Grassroots Suicide Prevention on their StayAlive app, which provides useful tools and resources to those in crisis.
Integrations
By this, we just mean making one tool talk to another. In many cases, you may already be using off-the-shelf software like Xero, Quickbooks or another accounting platform. We don't suggest you give this up - instead, we can integrate with it to save the manual entry of data in multiple places. Most software we work on has some form of integration as part of it, be it with accounting software, a postcode lookup provider, or a map/location provider. It's about maximising the tools available to save you time and money.
Miscellaneous
It's hard to categorise a lot of our features into recognisable groups, as they can be applied in so many different ways - i.e. processing of incoming emails into workflows, using OCR text-reading technology to pre-allocate invoices, or text-to-speech tools.
In most cases, our clients' custom software projects typically contain any number and combination of the above features - and more!
Talk to us
Have we given you a few lightbulb moments or jogged a memory about a manual task you wish you could get rid of? If so, get in touch with us for a chat. It's more than likely that we can find a way to help you automate and reduce your manual workload, save the need for new hires, and allow you to repurpose your time into something that drives your business forward.
hey!
We build custom software with your team, for your team. Our apps and web platforms bring about meaningful change for businesses across the UK.
Find out more about what we do