How can split testing optimise your sales?
See how British Airport Transfers increased sales by making simple changes to their booking process!
Google's 41 shades of blue
The most commonly cited split test case study is Google's test on 41 shades of blue, which compared many different shades to see which performed the best. Google discovered that their users more frequently clicked adverts with links in a more purple shade of blue compared to a slightly greener shade. By making the change suggested by this split test, Google earned an extra $200m per year in revenue.
It is important to note, however, that this doesn't mean a more purple shade of blue should be used extensively everywhere. Every website is different and has its own particular target audience and overall design. Tests should always be driven by your own data: look firstly at your Google Analytics, speak to your customers or implement heat mapping tools, then decide which tests to trial to increase your conversion rates. Ensure you have worked out your statistical significance levels in advance so you can confidently rely upon the results you gather.
British Airport Transfers
Split testing was a successful way of increasing sales for our client British Airport Transfers. This private hire company operates an online car booking system for all London airports and major cruise ports.
In order to improve the booking process, we introduced a vehicle selection slider tool, which has made a huge difference for customers using the site. The initial design involved five identical boxes which showed the same vehicle image, all in the same colour.
...the team ran split tests against a choice of three new concepts for this slider tool
To seek an enhanced design, the Switchplane development team ran split tests against a choice of three new concepts for this slider tool. The winning choice displayed the most commonly selected vehicle in a slightly larger size, with the costs for each vehicle shown in various colours and with a more representative picture.
The changes implemented as a result of this split testing approach were rewarding and the costs involved were quickly covered by the increased profits generated.
More recently for British Airport Transfers, we have been carrying out more split testing on the booking forms to see if the conversion rates are affected, as well as rolling out a new checkout template, similar to that seen on Amazon, so distractions are removed whilst completing the booking process.
What to remember about split testing
In an ideal world, there should only be one different element to test in a particular feature, in order to truly pinpoint the vital part that is driving the improvement in the number of conversions. However, it's not always possible to see the results of numerous split tests quickly if a website doesn't receive sufficiently representative volumes of traffic, so often split testing can involve a couple of changes per test.
Before split testing, it's important to consider whether this approach is the best one to bring about conversions. Does your website need more traffic? Is more extensive advertising needed? Check to see if any other areas need to be addressed prior to carrying out your split testing, in order to optimise the results and the efficacy of your website overall.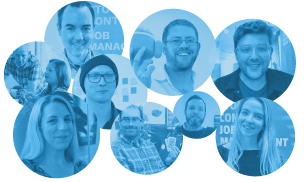 Hey! We are Switchplane and we help businesses save time and money by building them custom software. This can be anything from a job management portal to a complex ecommerce solution. Want to find out more?
About Switchplane