If Santa wanted custom software...
Making a list, checking it twice, finding out who's naughty and nice - delivering presents around the globe must be a real headache for Santa. No wonder he needs a full year between deliveries!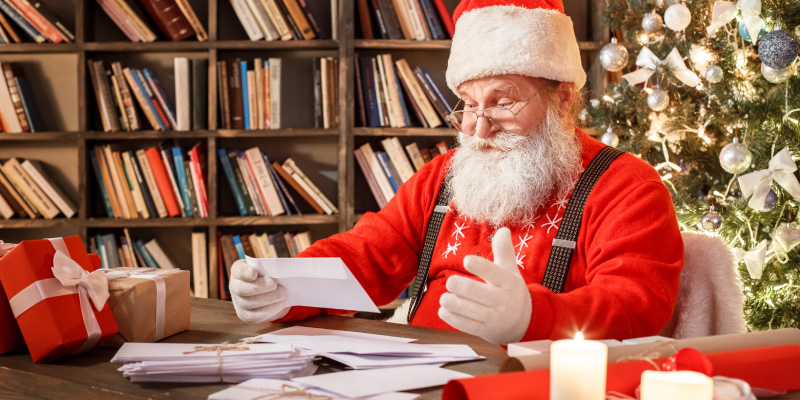 Here's a few suggestions we put together as to how we could help the big guy with custom software:
Automate the list gathering process. All those Elves on Shelves are doing the hard work checking who's naughty and nice and reporting back. Why not give them access to an app so they can report back to the North Pole every day at the click of a button? Santa can then have the collated list at his fingertips ready to go, and no need to double check the paperwork.
Scheduling. Having so many elves at the North Pole to manage must be a pain. Who's on woodwork? Who's on wrapping? When do they get their days off? They must always be asking what to do when. If Santa created some custom scheduling software, he could set up the schedule on a weekly or monthly basis so the elves know exactly where they should be and have somewhere to check for themselves too.
Timesheets and pay. Linked to those pesky elves - Santa wants to pay them a fair and accurate wage, but they don't record their timings very well, often writing their day's work down on a scrap of paper and posting it under his door. A nice, easy to use web app would solve this problem, as all the elves can then submit timings in a centralised place, making it easy for Santa to check and pay them promptly. It could even integrate with Sage or Xero, saving time on bookkeeping.
Stock control. Managing a workshop full of parts for the toys must be never ending. The elves are always needing new stock and when they're missing a piece, this slows down the whole manufacturing chain. A custom software solution to manage goods in and warehouse replenishment would really help with this.
Letter approval queues. We've built a serverless system using AWS OCR technology for checking purchase order and invoice numbers, so we could certainly build an automated system for checking all those children's letters. It could import all toy requests and allocate them to the correct manufacturing queue for building.
Route scheduling. How should Santa get around all the houses in the world, get back to base to restock the sleigh, and make sure the reindeer are nourished for the next part of the journey? We can look at the most efficient routes to ensure he's not covering too much ground unnecessarily and that the reindeer aren't worn out. We could even take sleigh weight into consideration.
Tracking. Christmas Eve is one of the most stressful nights of the year for Mrs Claus. Where's Santa at any one time? Will he make all of his deliveries in time? We can integrate with the sleigh's built-in GPS system to make sure Mrs Claus knows exactly where her husband is and when he'll be back for his next sleigh restock, so she can get the elves ready at the right time to get it packed. No more waiting around and wondering.
There are probably many other time-saving ways that Santa could use custom software to solve the pain points in his business at the North Pole (and give himself more time for his much-deserved summer break).
Santa, if you're reading this, get in touch with Switchplane - we can help!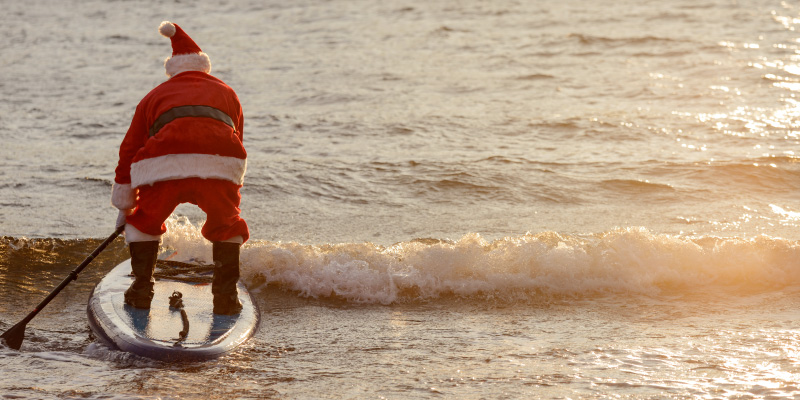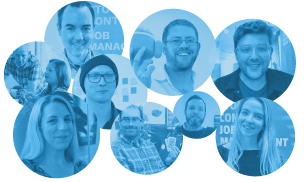 Hey! We are Switchplane and we help businesses save time and money by building them custom software. This can be anything from a job management portal to a complex ecommerce solution. Want to find out more?
About Switchplane