Growing overseas post-Brexit: what implications for trade?
As we all know, the UK left the EU Customs Union and Single Market on 1st January 2021 - but what does that really mean? What are the implications on your business and overseas trade of goods?
For starters, we know that there is a trade and cooperation agreement in place between the EU and the UK. But there are lots of invisible barriers to overcome with this new trade relationship - ultimately the UK is now treated as a third country.
Preferential rules of origin
Despite the headlines, our "Deal" (Free Trade Agreement, FTA) does not eliminate duties and quotas of all goods traded between the EU and UK: it's dependent upon the place of origin of these goods. The preferential tariffs only apply to the goods meeting the preferential rules of origin - not all goods.
Bear in mind that if you want to use these preferential rules of origin, you must state the origin on the commercial invoice. Companies have 12 months to obtain evidence of this ahead of audits. There's more from the government on rules of origin here. If a business is unable to comply with rules of origin, they won't be able to benefit from the FTA's preferential tariffs and will instead pay the UKGT rate that applies to imports from non-FTA trading partners.
If you're bringing in goods from the EU, always check the Trade Tariff first; you might be pleasantly surprised to find some products are duty free.
Crossing the border
There are lots of new procedures for road transport companies moving goods to and from the EU: the T1 transit document seems to be the one catching most people out. If you're selling under the terms of the FTA, you should check if you'll be the one completing that document or whether your customer will do that on pickup.
The Border Operating Model provides a comprehensive guide of what is and isn't expected from you, including the requirements from January 2021 and actions to take. Before moving goods abroad, you should:
Apply for a GB EORI number
Get a Customs Intermediary
Apply for a Duty Deferment Account
Prepare to pay or account for VAT on imported goods
Ensure drivers have correct International Driving Permits
Consider commercial arrangements
In addition, for customs, VAT, and excise processes, you'll need to:
Find the right commodity code for your goods
Become familiar with the Trade with the UK, UK Global Tariff, and Check How to Export Goods tools on the government website.
Engage with your supply chains to discuss how to work together under the new rules and ensure each party has the right information for customs procedures.
From July this year, you'll need to complete full customers requirements, regardless of whether controlled or non-controlled goods, pay VAT and excise duty where necessary, submit Safety and Security declarations on all imports, and be prepared for customs checks and for SPS goods to enter the UK via a Border Control Post.
We'd recommend looking into the specific rules relating to Northern Ireland as a unique case.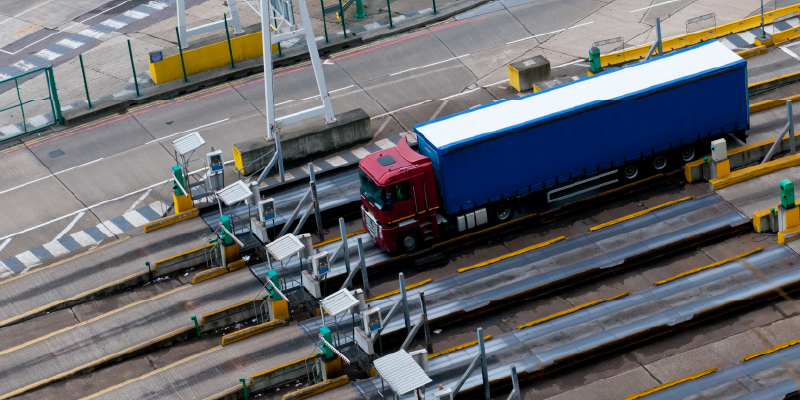 VAT and accounting
The loss of the EU simplifications when it comes to VAT, triangulation, MOSS, distance selling, and abolition of low value consignment relief will be felt by many businesses.
There are implications for VAT place of supply, for example with Delivered Duty Paid, the Retail Export Scheme is abolished, and the EU Distance Selling rules for B2C goods no longer apply.
The new EU Import One Stop Shop (IOSS) scheme for goods less than €150 doesn't come in until 1 July 2021, but that should be a benefit to suppliers as it will enable you to complete one VAT return for all of Europe. The UK MOSS has now gone, so VAT registration is potentially required in EU member states where you supply digital services. It's worth noting that any VAT declarations should be made in the language of the country concerned.
However, VAT accounting is postponed, which will be a cash flow boost for VAT registered importers, importing from the EU and the rest of the world.
Come July, import VAT will be levied on all imports of goods valued over £135, excise and C2C goods for any value, and gifts above £39 from the EU. These will follow the same rates and structures as RoW imports. UK VAT registered traders will be able to account for import VAT on their VAT return by using postponed VAT accounting, and those non-VAT registered traders will need to report and pay this import VAT through the customs processes.
So what does this mean for you?
In short, there is no end of red tape that has been introduced this year, and the above examples are only touching the iceberg. By now, you'll probably have started to get to grips with what's required of you, but you may be finding yourself tied up in admin and delays while you sort through your paperwork manually.
But don't fear. It's possible to automate a lot of this, particularly relating to finance. We have expertise in-house relating to worldwide VAT accounting and financial automation, as well as warehouse and stock management. Plus we know our stuff when it comes to integrations and making bits of software talk to one another.
If you want a chat to outline any bottlenecks and pain points you're currently experiencing in your company, drop us a line or book a no-obligation video call with us here. We can suggest ways in which custom software can help your business thrive and grow in the face of adversity.
Sources: As referred to in the article, plus with thanks to the Department of International Trade's Going for Growth webinar, 26th January 2021.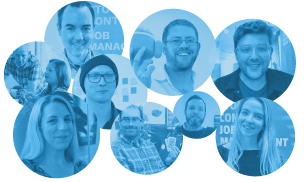 Hey! We are Switchplane and we help businesses save time and money by building them custom software. This can be anything from a job management portal to a complex ecommerce solution. Want to find out more?
About Switchplane